Disclaimer:
This is a user generated content submitted by a member of the WriteUpCafe Community. The views and writings here reflect that of the author and not of WriteUpCafe. If you have any complaints regarding this post kindly
report
it to us.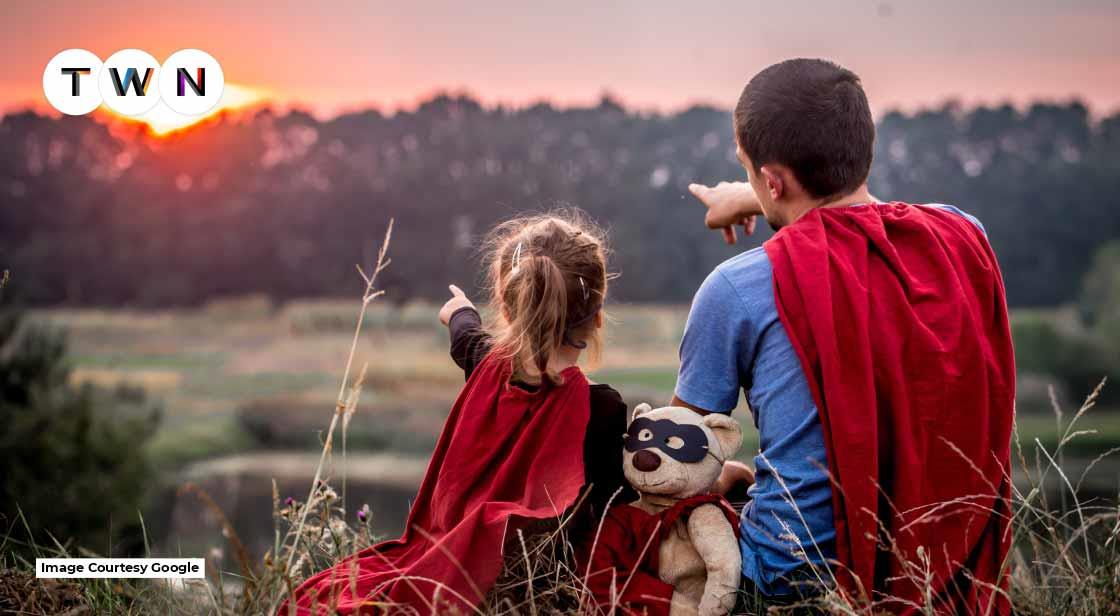 Father's Day is an all-day celebration of the man who makes it possible for his family. Fathers are heroes who do everything they can to make sure their families' financial and physical well-being. Father's Day is an occasion to recognize them. Father's Day falls on June 19, this year, and is observed annually on the third Sunday in June.
Father's Day is not just for fathers, but also father-like figures. These men are the ones who help us dream and frame our thoughts.
You can only look for one person when you need someone to hold your hand, listen to you, or a hand to help you navigate the road. That is your father. Today is a day for us to honor and thank all fathers who have given their best for those they love.
Without a cape and superpowers beyond imagination, a father can be a superhero. Superman would be weaker without his father.
Father's Day – 2022 History
Father's Day is a celebration of the importance of a father's involvement in one's daily life. Children make or buy gifts for their fathers and write cards. Others spend their day with their dad, fishing, camping, art & crafts, or just watching movies. Children often take advantage of this amazing opportunity to build a stronger relationship with their fathers.
How did Father's Day become a reality?
Sonora smart Dodd created Father's Day in America. William Jackson Smart was Sonora's grandfather. He was a Civil War veteran. He was an Arkansas single-parent who raised six children without any help. Sonora was able to learn about Anna Jarvis' creation Mother's Day in honor of her mother. She suggested that her church's pastor do something similar to honor fathers. She wanted to recognize and honor the contributions of all fathers on William's birthday, June 5.
Sonora convinced local churches to participate despite the denial of the petition. The date was moved back and the commemoration was moved to the third Sunday in June. Sonora's proposed date was too early for the minister to prepare. So he introduced it on June 19, a few weeks later. Since then, Father's Day is observed on the third Sunday in June.
Many countries observe this holiday at different times of the year. Father's Day in Australia is observed on the 1st of September, in Sweden and Finland on the 2nd of November, and in certain Catholic countries on March 19, (St. Joseph's Day). Many other people had similar ideas throughout the country over the years but Mrs. Sonora smart Dodd is credited with popularizing them and initiating events that made Father's Day a national holiday in America.
World Father's Day Celebrations in Different Countries and Cultures
Father's Day falls on Sunday, June 19, in the United States. Some families host parties, while others gather to grill and chat. However, this special day is not only different in the date and time it is observed, but also in the way it is observed. Let's learn more about International Father's Day, from Germany to Thailand.
Germany – Vater Tag
Fathers in Germany enjoy a day off work for drinking and little or no accountability. This day of fun for men is known as Vatertag (or Mannertag) and falls on the forty fifth day after Easter. It occurs on a Thursday in June. In 2021, that date was May 13. Fathers enjoy a four-day weekend because the Friday after Vatertag is a Brückentag (bridge day) in most cases.
In the Medieval Era, this holiday was a religious honoring ceremony that honored Gott (God, father). This holiday evolved into Vatertag in the 1700s, when it was a family holiday to honor each household's dad. Fathers with the most children in the village would receive a reward, often a ham. Although Vatertag was lost for a while, it rebounded in the 19th century. It was renamed Mannertag, and became more of a "boys day out."
Brazil – Dia do Pais
Father's Day in Brazil is observed on the second Sunday in August. It was August 8, 2021 last year. The celebration known as Dia dos Pais was actually initiated in the mid-1950s. It was intended to honor Saint Joachim who is the patron saint for fathers and grandfathers.
Children often buy unique gifts for their dads, much like the U.S. To honor their fathers, they often make gifts at school. Special performances and ceremonies are sometimes held in schools. Families often take part in the outings, which include a large lunch. Father's Day falls upon a Sunday and is therefore not considered a public holiday. Fathers are not allowed to take the day off. Businesses also maintain regular hours of operation.
Costa Rica – Dia Del Padre
Like the United States of America, Father's Day is observed in Costa Rica on the third Sunday of June. Costa Ricans pay tribute to both deceased and living fathers as well as single mothers who have filled both of these roles. There are no traditions, other than family time. Father's Day often shares the spotlight with the World Championship Cup. In 2018, Costa Rica was playing Serbia, and many fathers spent the day just watching.
Father's Day is celebrated in many countries, including the United States and Costa Rica. It's the third Sunday in June. Other Latin American countries that are included in the celebrations include Colombia, Peru, Argentina, and Colombia.
Thailand – Wan Por
Father's Day in Thailand is unique because it is celebrated on December 5. This day is dedicated to King Bhumibol Abulyadej, the nation's longest serving monarch. It's a national holiday that commemorates the King's birthday as well as Father's Day. Many people view the King as Thailand's representative father. Thais give their grandfathers and fathers a canna flower, or "dok putha raksa" (which is the equivalent of a lily) on this day.
For many years, celebrations were held across the country to honor King. Many Thais spent the night outside, often in yellow. This color is Monday, which was the day of King George's birth in 1927.
There are many activities throughout the country. The Bangkok Mass Transit System allows dads to commute free of charge when they are accompanied by their children. This is a way to foster family bonding.
Tags:
fathers day, fathers day 2022, international fathers day 2022
Read This Full ARTICLE, Click Here