Disclaimer:
This is a user generated content submitted by a member of the WriteUpCafe Community. The views and writings here reflect that of the author and not of WriteUpCafe. If you have any complaints regarding this post kindly
report
it to us.
Every couple dreams of a place where they can build a wholesome life together, surrounded by vibrant culture, modern amenities, and an inclusive community. Bengaluru, also known as the Silicon Valley of India, stands tall as the ideal city for couples looking to explore the essence of love and adventure. With its pleasant weather, thriving job market, and a plethora of recreational options, Bengaluru effortlessly tops the list as the perfect city for couples to embark on a journey of togetherness and personal growth. 
Let's look at some significant reasons couples are rushing to this city in search of a flourishing life.
Romantic Weather All Year Round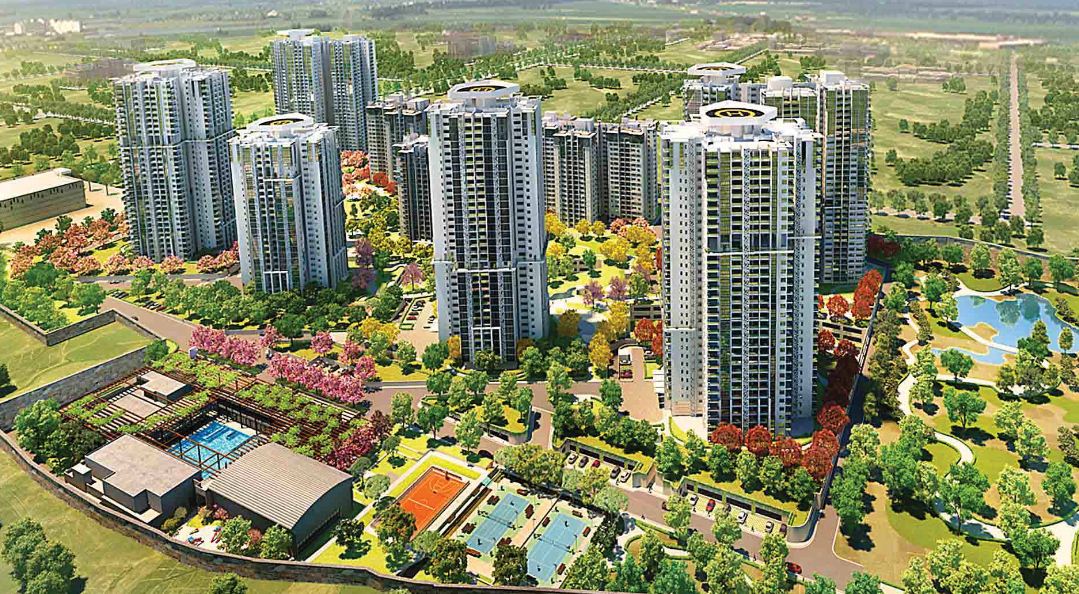 The pleasant weather is one of the greatest charms of this city. Unlike many other places in India, Bengaluru has a moderate climate throughout the year, making it a delight for couples to explore outdoor activities. Whether you wish to take a leisurely stroll in a lush park or enjoy a romantic dinner under the stars, the city offers just the perfect atmosphere for this.
Diverse and Inclusive Community
Bengaluru's cosmopolitan nature makes it a melting pot of diverse cultures, traditions, and languages. This diversity not only enriches the couple's experience of the city but also ensures a welcoming and inclusive environment for everyone. It's easier for couples from different backgrounds to blend in, and the city fosters a sense of belongingness, making it easier for people to build a life together.
Job Opportunities and Professional Growth
For couples seeking both personal and professional success, Bengaluru is ideal. It presents numerous job opportunities across diverse industries, like technology, finance, and healthcare. In the IT hub of India, one can find a dynamic job market attracting talented professionals from all over the country. This opens doors for couples to explore their career paths and grow together, side by side while pursuing their dreams.
Recreational and Entertainment Options
Bengaluru has tons of recreational and entertainment options for diverse interests. From vibrant nightlife and world-class restaurants to cultural festivals and live performances, the city has something to offer every couple's preferences. Exploring these activities together strengthens the bond between partners and creates lasting memories.
Romantic Getaways in Proximity
Beyond the city limits, Bengaluru offers a plethora of breathtaking getaways for couples to escape the hustle and bustle of urban life. One can explore picturesque hill stations like Coorg and Ooty or historic sites like Hampi and Mysore. The city's strategic location allows couples to embark on short, romantic journeys over the weekends, strengthening their bond amidst nature's beauty.
Culinary Delights for Foodie Couples
The city is undoubtedly a paradise for food-loving couples. It has diverse culinary styles, from local South Indian delicacies to international cuisines. Exploring new restaurants and street food and cooking together becomes a delightful adventure for couples, adding flavour to their relationship.
Supportive Expat Community
Bengaluru attracts a significant number of expatriates who come for work or study. The city's expat community provides wholesome support for couples from other countries or regions within India. Building connections with people facing similar situations can ease the transition and help couples settle in more comfortably.
Excellent 1 and 2 BHK Housing Options
Bengaluru's real estate market is renowned for offering a wide range of housing options to cater to different preferences and budgets. For couples starting their journey together, 1 and 2 BHK apartments present an ideal choice. These apartments provide the perfect balance between comfort and affordability, making them attractive to young couples looking to establish their first home. 
Among the many residential options available, Parkwest apartments in Binnypet is a sought-after destination for couples seeking a harmonious blend of modern living and serene surroundings. These 2 BHK apartments in Binnypet are conveniently located, so couples have easy access to major business hubs, educational institutions, hospitals, and entertainment centres. This reduces commute time, allowing couples to spend more quality time together. Not to mention it has world-class amenities, making it a self-contained haven for residents. 
With so much to offer, Bengaluru is surely a heavenly destination for couples to settle. This place facilitates personal and professional growth while nurturing relationships, promising a fulfilling and enriching experience like no other.