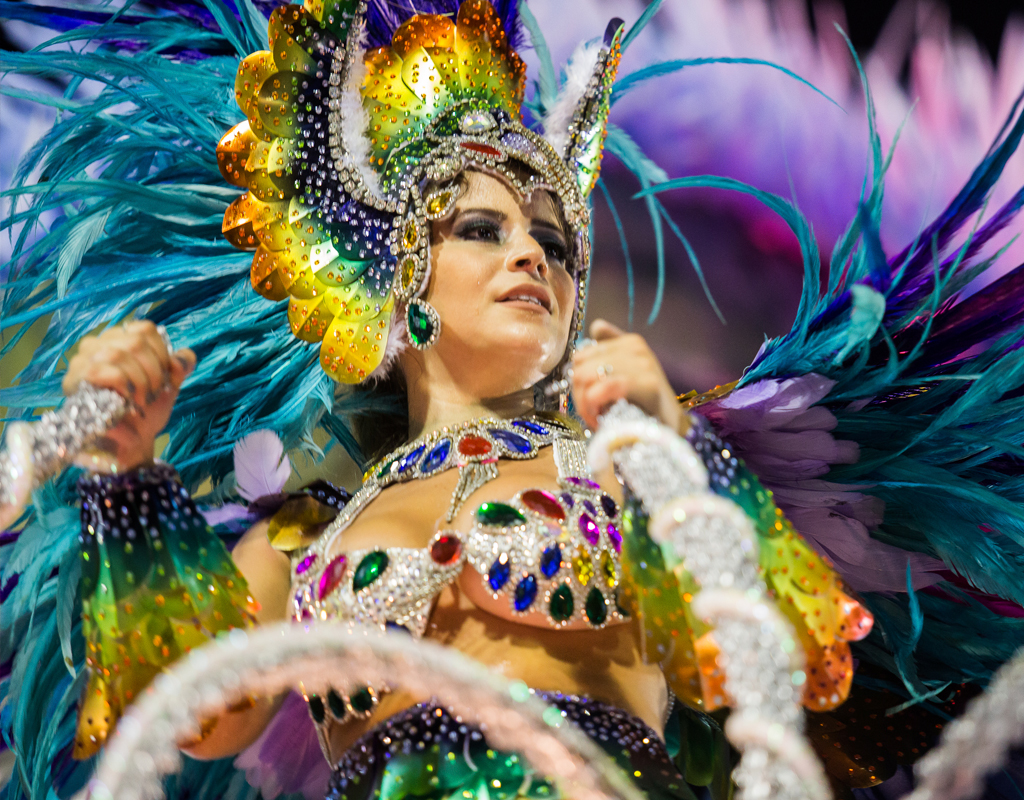 Everyone loves a good celebration; be it a birthday, anniversary, local festival or any occasion that warrants a celebration. However, Rio de Janeiro celebrations take the cake with a host of exciting festivals to thrill all participants. The Rio de Janeiro Carnival is renowned across the globe with locals and international participants flocking to its city every year without fail.
Wide Scope of Celebration
The Rio de Janeiro Carnival is world famous with a 2-century history of pagan and religious festivities. This massive carnival is celebrated over 4 days prior to Lent. This famous carnival is a strong attraction amongst the locals and tourists alike.
The Carnival is actively celebrated all over Brazil, but its highlight is in Rio de Janeiro. The festival commences on Saturday to end on Tuesday just before Lent on Wednesday.
The Rio de Janeiro Carnival was set up to enhance European carnivals with interesting masks and elaborate costumes donned by the higher classes of people who parade up and down the city streets; many in open carriages. A lot of merry making happens in this carnival with lots of parties, drinking, food and music throughout the day and night.
All walks of life are drawn to the streets with dancing and singing to culminate in the Samba Parade. Participants are dressed up in bright, fanciful costumes with Samba dancers performing the infamous Latin dances.
The heavy beats of the samba make it irresistible to stand still for anyone visiting Rio at this time of the year. The musical beats and rhythms form an inextricable component of the festival that reflects the celebrative identity of the locals which draws even tourists. Many spots in the city are caught up in the carnival with their own gala balls and themed parties that attract hundreds of participants.
Special Highlights
The Rio de Janeiro Carnival offers many exciting highlights that showcase the beauty and thrills of the festival. One of them is the Samba Schools' Parade and the other is the Darcy Riveiro runway show. Both are excellent performances with highly trained performers in extravagant costumes displaying high quality skills in dancing and performance.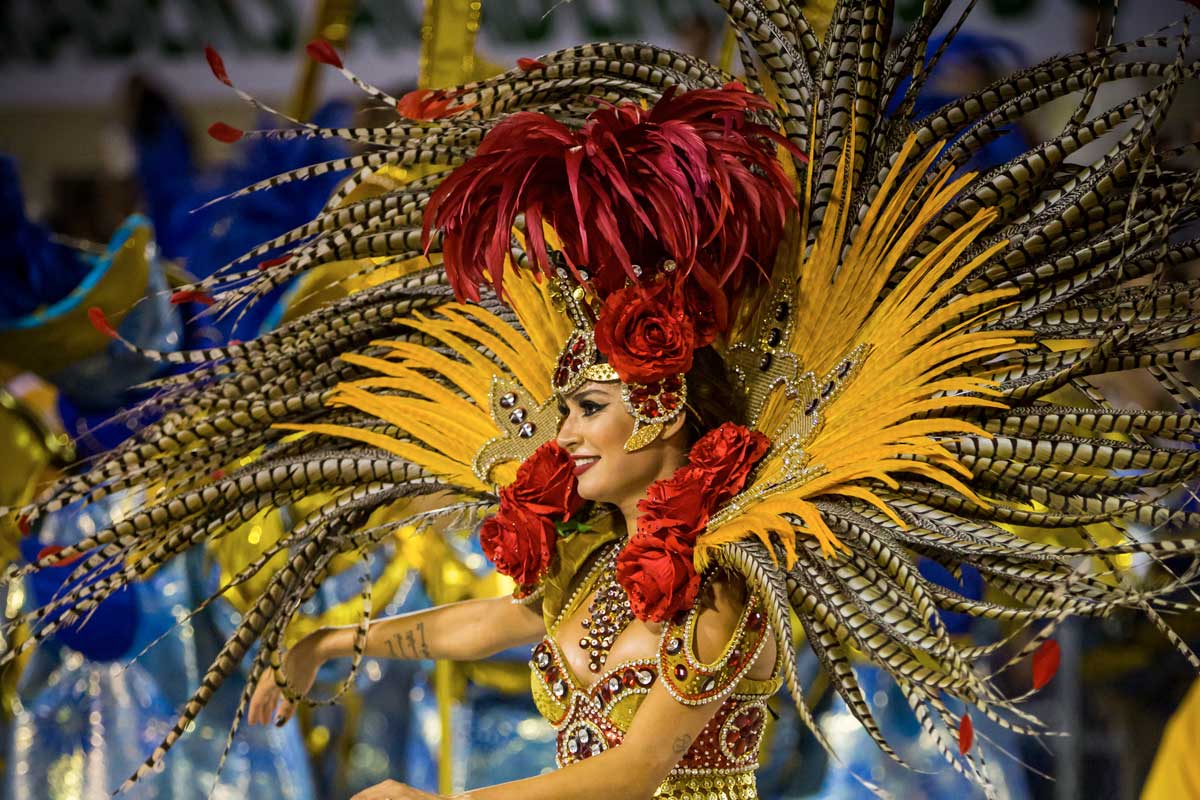 Such parades from various samba schools compete with an 80-minute performance to thrill the audience. Elaborate parties follow through each parade to encourage mingling around with the locals, dancers and other participants. These performances can be viewed at the Sambadrome along a 700m stretch with ticket prices depending on seating arrangements.