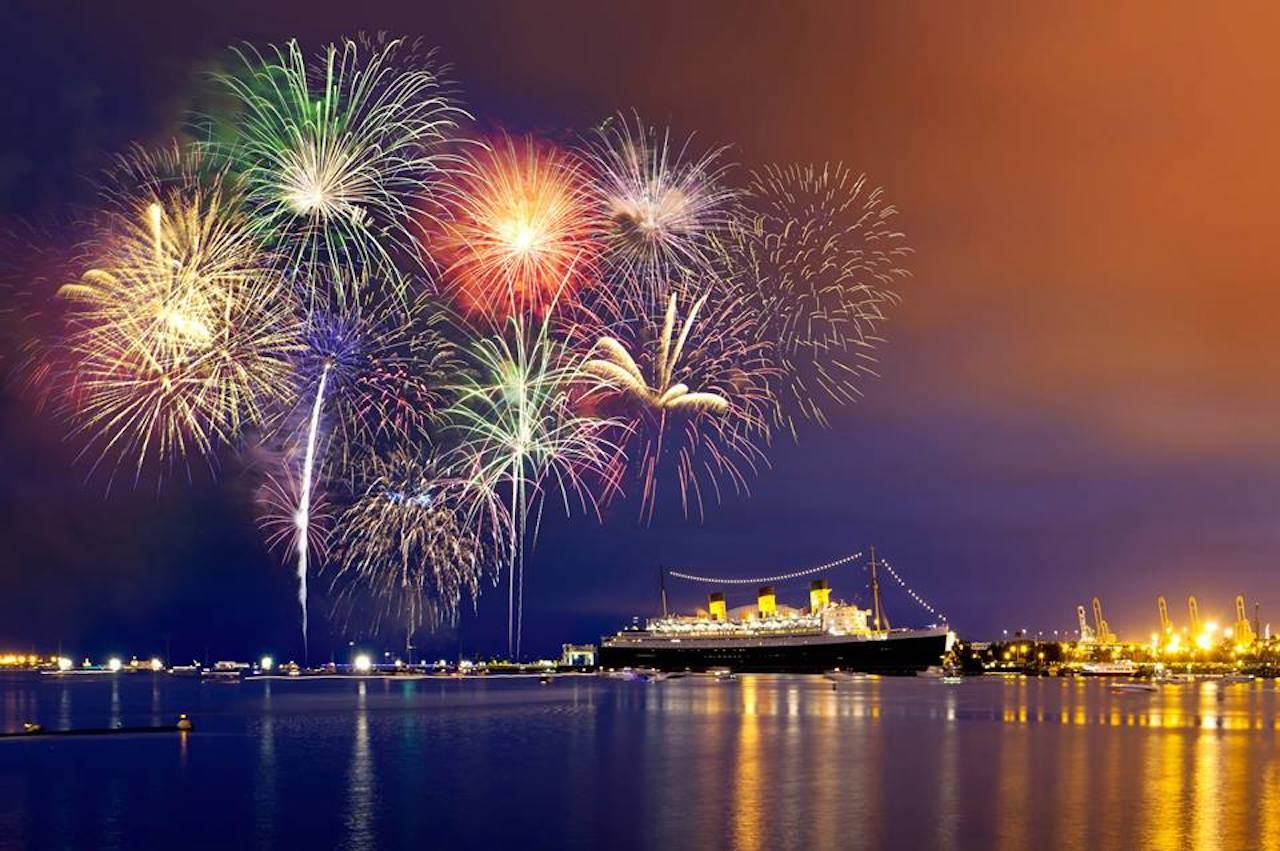 At some point in 1776, Thomas Jefferson probably turned to John Hancock and said, "You know, John, someday people will spend entire days drinking light beer, packing themselves into public parks, then trying to figure out how to use the bathroom once the fireworks start to celebrate this declaration!" This is pretty close to what happens when you attend one of the big, famous Independence Day fireworks shows in this great nation of ours.
Although seeing fireworks over the National Mall in DC or the Gateway Arch in St. Louis is great, those outings are also often a logistical nightmare. Luckily, there are other celebrations in America that are just as grand, some even bigger, and far less crowded. From an anvil launching in New York to the biggest fireworks display you'll ever find in a city of 14,200, here are 10 fantastic Fourth of July celebrations you've probably never thought to attend, but should.
Mumford, New York
What could be more American than watching the newest group of US citizens get sworn in at Town Hall to kick off Independence Day? Firing large metal objects in the air, you say? Done and done, thanks to the little Finger Lakes town of Mumford. In addition to swearing in 100 new citizens, the Genesee Country Village & Museum will follow the 19th-century tradition of firing a 100-pound anvil several hundred feet in the air. Assuming it ends better for the people of Mumford than it usually does for Wile E. Coyote, there will then be performances from the Genesco Concert Band and 1876 Grand Parade.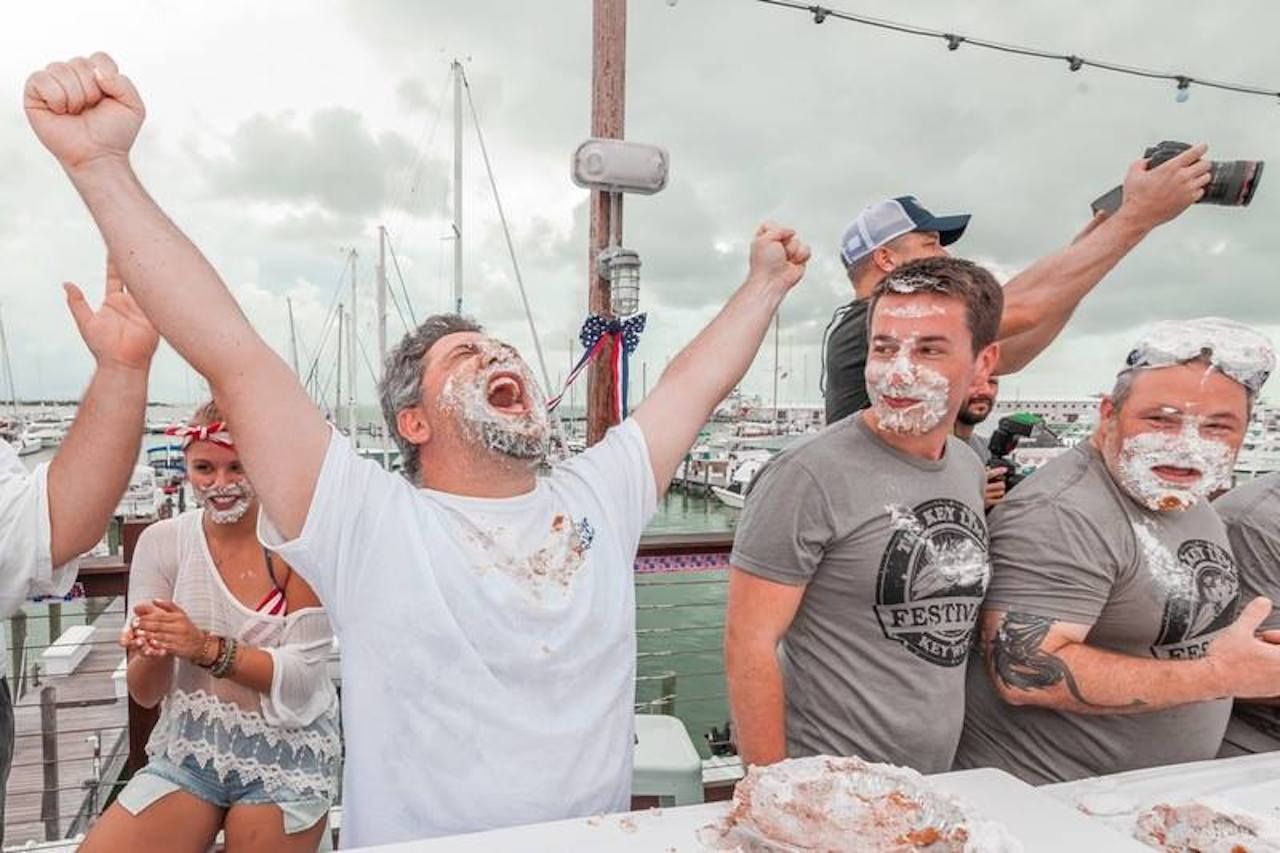 Photo: The Key Lime Festival
Key West, Florida
For lovers of seafood, tart desserts, and clothing-optional bars, there's no better place to spend the Fourth of July than Key West. Here, you can kick off the day with the annual Key Lime Pie festival, downing Key lime cocktails, watching or participating in Key lime pie eating contests, and trying frozen Key lime pie on a stick. Then, you can head over to the beach at the Casa Marina hotel, where there will be a big seafood grill out on 1,100 feet of beach, culminating in the big fireworks display on the water. Or, you can see it all from the clothing-optional rooftop bar on Duval Street, Garden of Eden.
Huntington Beach, California
The largest Fourth of July parade west of the Mississippi is in Huntington Beach, the Southern California beach town best known as Surf City, USA. The festivities kick off at 7:00 AM with a 5K and a pancake breakfast (you can just have the pancakes, don't worry) then continue with a 10:00 AM parade full of bands, floats, equestrian groups, and celebrity grand marshals. The beach party continues all day, ending with a 9:00 PM fireworks display and live entertainment on the HB pier.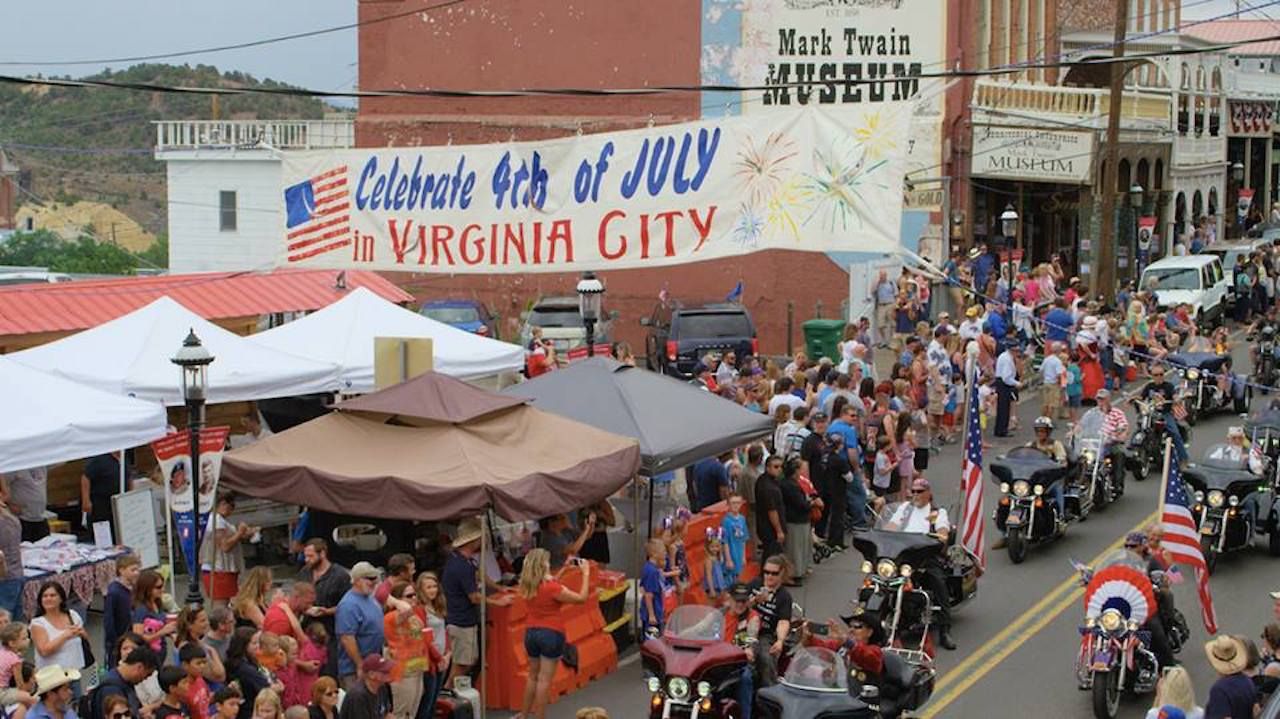 Photo: Virginia City, NV
Virginia City, Nevada
Overhead fireworks are cool and all, but how much cooler would they be if they exploded right at eye level, with massive echoing booms and zero chance of permanent injury? That's what you'll get in this little old mining town southeast of Reno, where fireworks are set off in a canyon below street level, meaning that by the time they get to peak elevation they're right smack in front of you. It's the biggest display in northern Nevada and caps off a fun-filled day of wild-west gun shows, a parade, and historic mine and museum tours. Just consider leaving anyone averse to loud noises at home.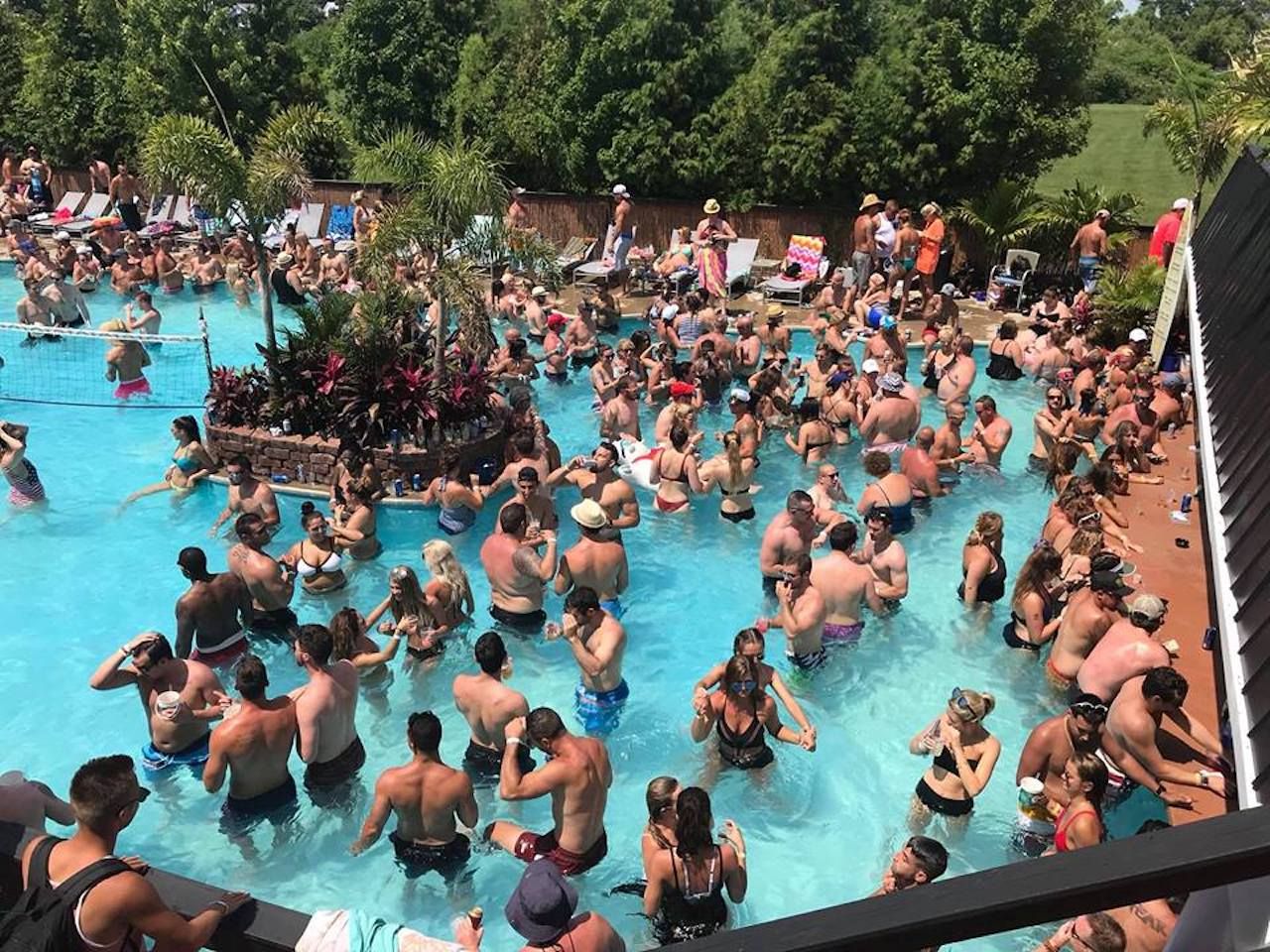 Put-in-Bay, Ohio
If you've ever wondered what it would be like to combine Spring Break and the Fourth of July, get yourself to Put-in-Bay, friend. "The Key West of the North" lives up to its name on Independence Day, where this little island in Lake Erie is awash in pool parties, jam-packed bars, and half-naked people. The bars and restaurants are filled with folks from northern Ohio making the most of their short summers, and on the Fourth of July, the island that played a key role in the War of 1812 fires muskets and carronades near the landmark Commodore Perry Memorial all day long. Those who can still stand sometimes attend the concert by the Central Ohio Symphony at the end of the day.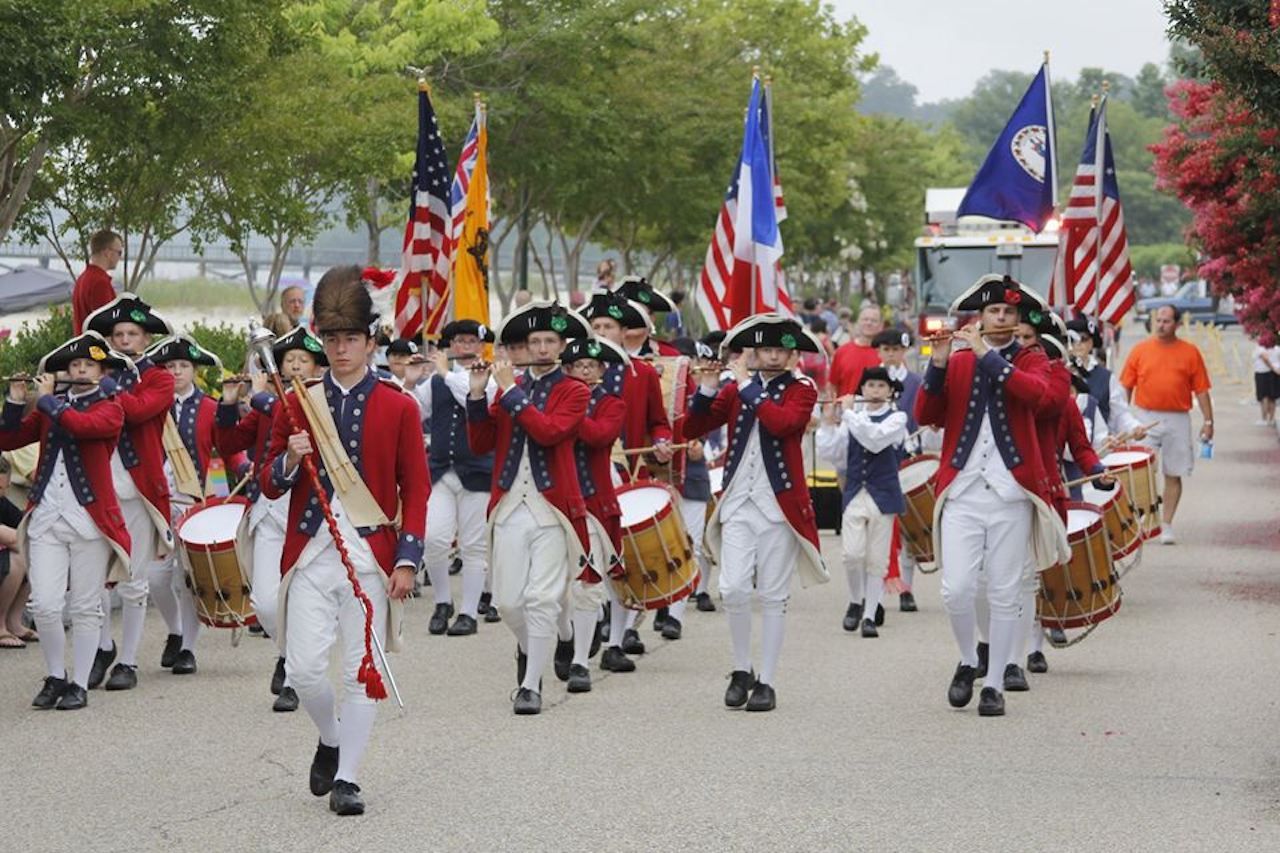 Photo: Visit Yorktown
Jamestown-Yorktown, Virginia
If you're looking for an educational Fourth of July, suit yourself, but your best bet is Yorktown's Liberty Celebration. It's a full day of reenactments and demonstrations that'll excite history buffs like Black Friday excites bargain hunters, when 11:00 AM fifes and drums give way to an 11:30 AM artillery demonstration. You can also see what training for Washington's Continental Army was like during special training sessions, plus pose questions to soldiers in a recreated encampment, then watch live demos of military drills. It's as close to living the revolution as you can get on the Fourth of July without somehow contracting smallpox.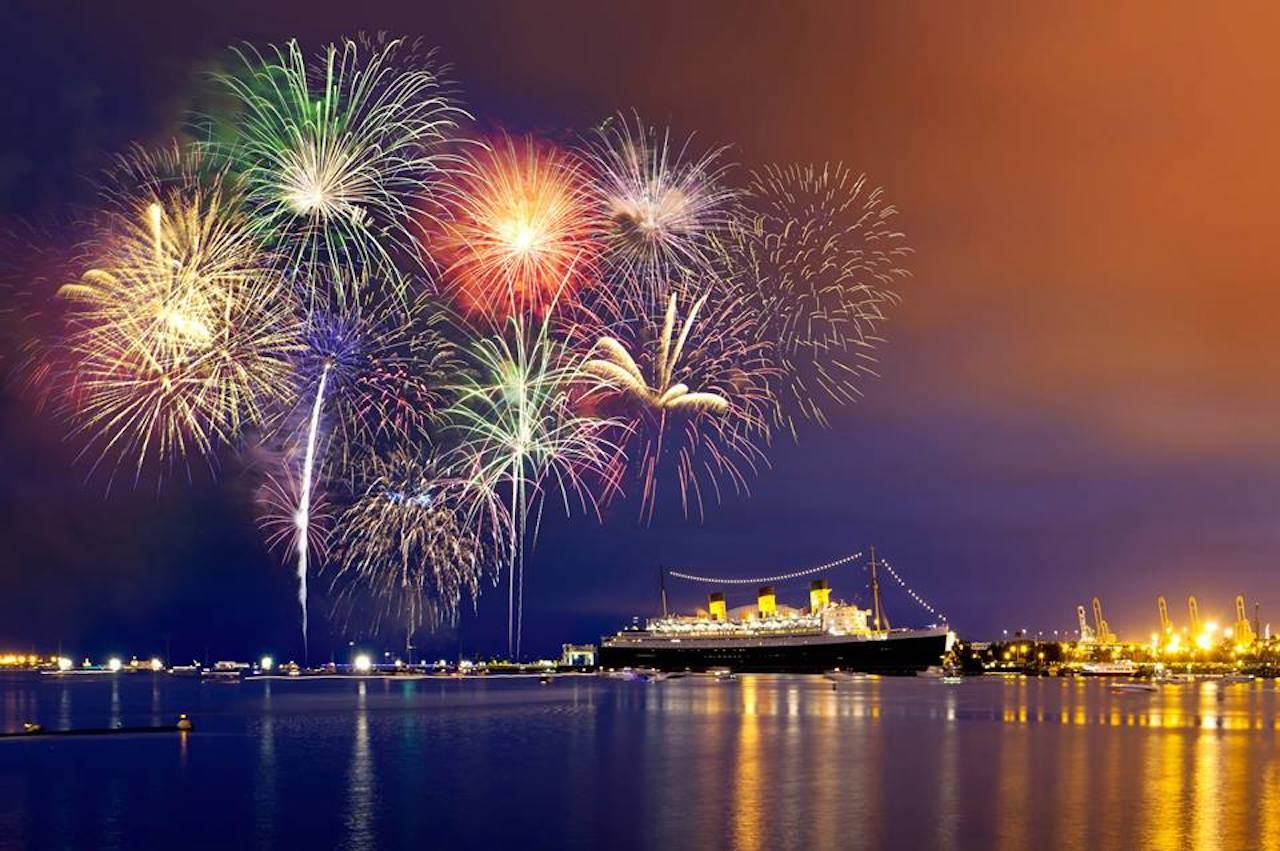 Photo: The Queen Mary
The Queen Mary, Long Beach, California
At one time this was the world's most famous ocean liner. Now, it's maybe the third most famous thing in Long Beach behind Sublime and Snoop Dogg, but it still throws a better Fourth of July party than either of them. On board this ocean liner docked at the port of Long Beach, you'll find patriotic theatrical performances, games, drinks, and a private fireworks display over the Pacific Ocean. It's not every day you get to spend the Fourth of July watching fireworks from the decks of a famous cruise ship, which is why this event typically sells out every year.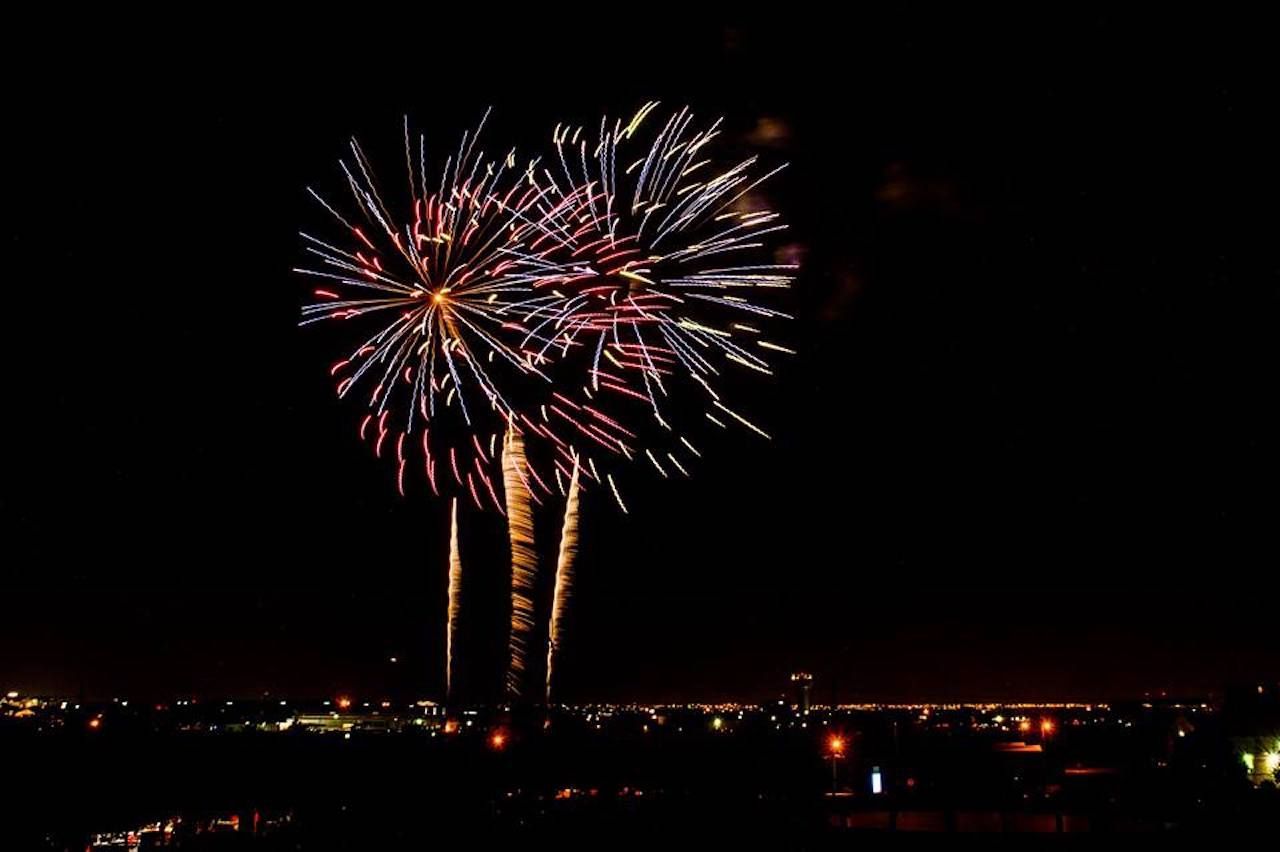 Photo: Visit Addison
Addison, Texas
Texans are a lot of things. Subtle is not one of them. That's why one of the state's best Fourth of July parties is simply called Kaboom Town, during which the Dallas suburb of Addison puts on a more impressive show than any other city in the Metroplex. The day features a full-on airshow with skydivers, aerobatic pilots, and military aircraft. It then transitions into a nighttime concert culminating with a 9:30 PM fireworks show, one of the biggest in Texas. This means that by regular standards, it's probably 10 times the size of what you're used to.
St. Augustine, Florida
You've probably watched enough Jeopardy! to know that St. Augustine is the oldest city in the United States. But did you also know that it's home to the largest fireworks display on the East Coast (no, New York, it's not you). The twenty-minute program explodes over the historic Castillo de San Marcos on Matanzas Bay, leading to an all-night party in the many haunted bars in the old city. The show is put on by the same folks who coordinate displays just down the road at Disney World and SeaWorld, and it's set to patriotic music blared over loudspeakers along the waterfront.
Telluride, Colorado
Watching fireworks against majestic Colorado peaks is beautiful just about anywhere in the Rocky Mountain State. Of course, even reruns of Fat Albert can be beautiful in Colorado if you stop by the right store first. But in Telluride, you won't need any herbal help to enjoy the beauty, especially when the local historic museum has free admission and root-beer floats all day long. They'll taste extra refreshing when you catch an air show with F-16 flyovers and the biggest fireworks show in southwest Colorado, all over one of the most picturesque small-town Main Streets in America.



More like this:
These are America's top 10 spots for fireworks this 4th of July
The post The best Fourth of July celebrations you've probably never heard of appeared first on Matador Network.