Disclaimer:
This is a user generated content submitted by a member of the WriteUpCafe Community. The views and writings here reflect that of the author and not of WriteUpCafe. If you have any complaints regarding this post kindly
report
it to us.
3D printing opens up a universe of possibilities in manufacturing. Even at home, you can create unlimited possibilities with a Geeetech FDM 3D printer. However, the final printed model often has a lot of annoying layers that make the whole work look rough.It is only through some post-processing techniques that a smooth appearance can be achieved. The 3D printer filament comes in ABS and PLA. PLA is more commonly used , which can't react with the chemical like ABS.You have to keep sanding to get a smooth surface.Obviously this is hard and time – consuming.
Fortunately, we can refer to 3DSage's unique method of getting a beautiful look without using sandpaper. He printed a model of the skeleton as a demonstration. All you need is a can of spray paint that combines well with plastic (such as Rust-Oleum) and a bottle of Fast Drying Polyurethane – Clear Satin. Let's get started!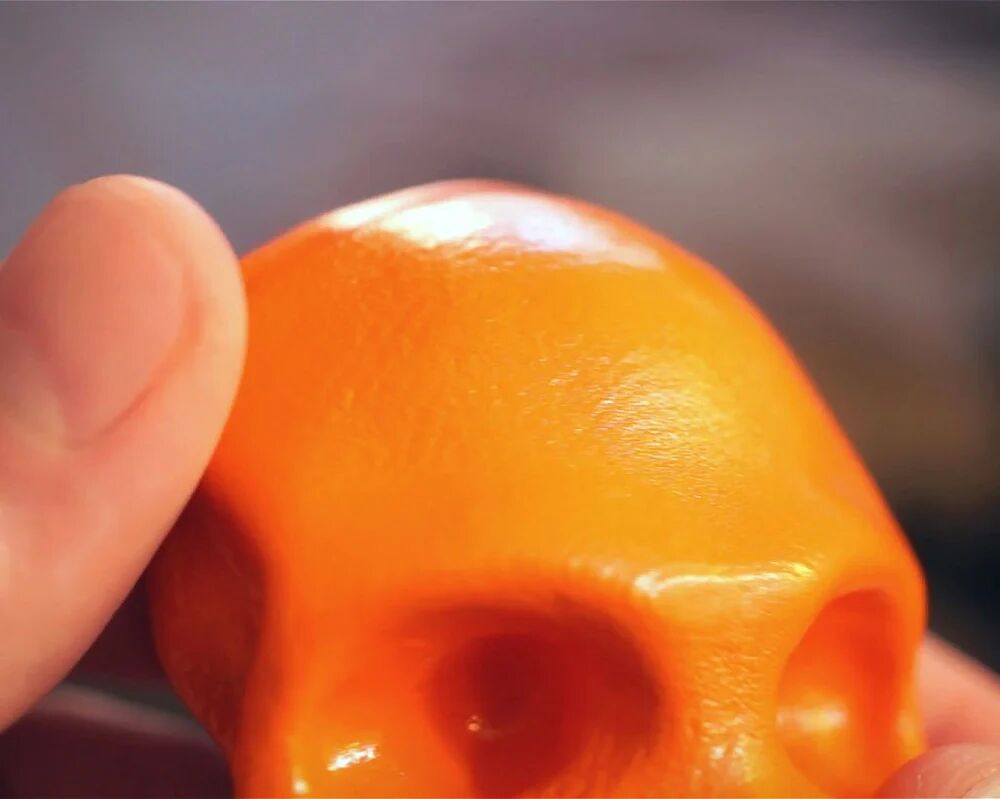 The first step is to check whether there is dirt or dust on the 3D printed model and make sure there is nothing superfluous on the surface. Apply a spray paint of your choice to the model, followed by a quick coat of polyurethane.
Next, to make the coating dry faster and prevent drips, you should carefully place the model under the fan. At this point you can see that the mixture of paint and polyurethane will blend into the layer, making up for any holes or unexpected imperfections and working best with thin layers and patience. 3DSage said he waited for a whole day before adding the final coat of spray paint. And the time interval between layers is 20 minutes in order to prevent discoloration and make up for defects.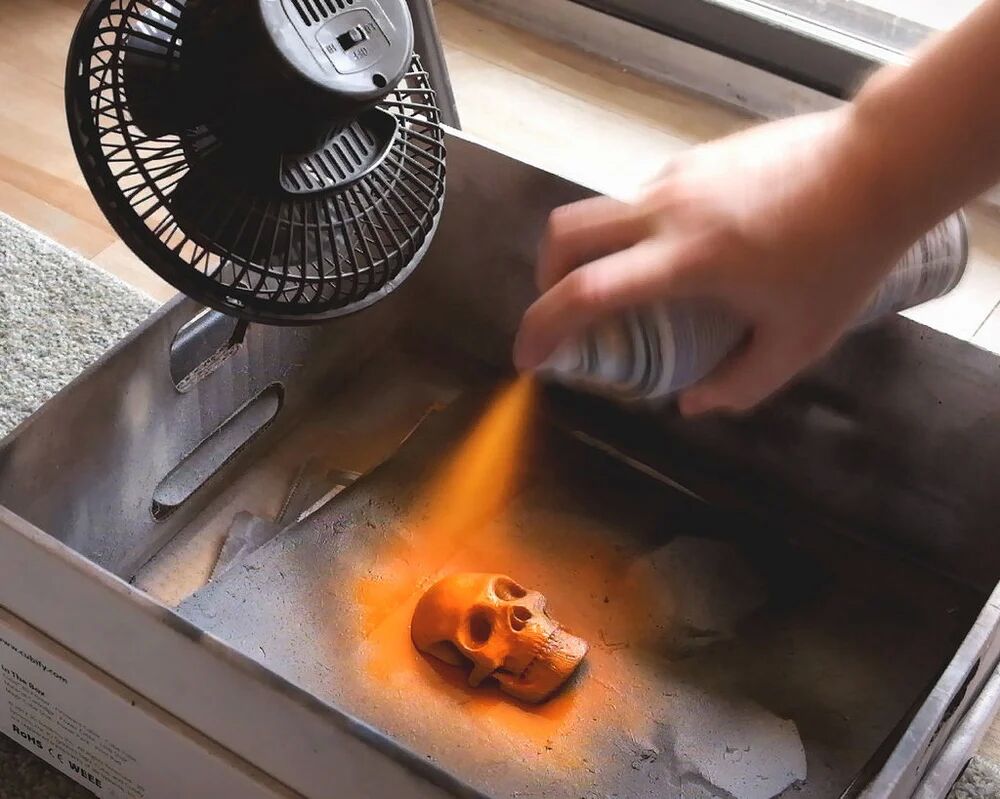 When it comes to the benefits of his craft, The Maker says it allows him to print faster with a greater layer thickness. This process will mask any rough and unsightly appearance. And you can choose any color of paint.In this way, you get a smooth print model that doesn't require polishing or other post-processing techniques.