Disclaimer:
This is a user generated content submitted by a member of the WriteUpCafe Community. The views and writings here reflect that of the author and not of WriteUpCafe. If you have any complaints regarding this post kindly
report
it to us.
Cricut and Silhouette are two of the most popular devices for crafting. These devices are among the most advanced and full of amazing features. With the help of any machine of both brands, the crafter can make eye-catching designs. Plus, they can cut and print the materials on various products and get the pro-level result.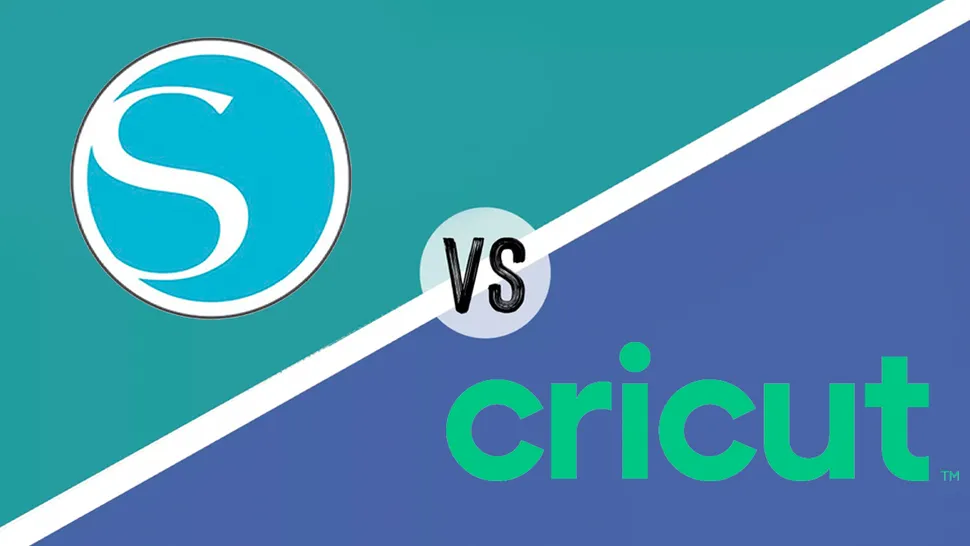 Additionally, both of the devices offer similar cutting results. Plus, both brands produce almost the same devices with minor differences in some areas.  So, sometimes crafters get confused about which device they should choose for their crafting projects. If you are also skeptical about which brands you should go for, then this blog is going to clear your doubts. Keep reading the full content to acquire extensive info about both devices and which is worthwhile to choose.
Cricut Machines: Overview
Cricut is a well-known name for offering premium cutting machines and heat presses. The machines come in different sizes and are equipped with the varying feature. As a result, people can buy Cricut machines based on their needs. Plus, Cricut offers a user-friendly machine that is beneficial for both professionals as well as beginners.

Furthermore, the safety measures of the user have been the first priority, and machines are very safe to use. In addition, these devices have cutting-edge technology. As a result, it allows the crafter to increase their working efficiency and get satisfactory results.
Apart from that, some of the popular devices Cricut offers are Maker 3, Explore 3, EasyPress 3, EasyPress mini, Mug Press, and others. Cricut also has a free app, Cricut Design Space, that enables users to create designs from scratch. Also, they can make personalized designs available on the app as per their style.
Silhouette Machine Overview
Silhouette manufacture modern DIY cutting machines. It allows you to create designs and cut them. Afterward, you can print the designs on paper, card stock, vinyl paper, and various other materials. Also, Silhouette machines are easy to use that are useful for beginners.
Apart from that, these devices are very affordable devices. Additionally, the Silhouette machines are simple in design. Silhouette Studio is a free design app that is beneficial for making jaw-dropping designs in a few simple steps. Some of the Silhouette machines are Cameo 4, Portrait 3, Mint, Alta, and many others.
Silhouette Vs Cricut: Comparison Between Both Machines?
Below are the major highlights of the Silhouette Vs Cricut machine.
The number of blades in the Cricut machine is 13, while on the Silhouette is 5.
The Cricut can cut more than 300 materials, and Silhouette can only cut 100 materials.
The Cricut machine is able to score, but you do not have that with the Silhouette machine.
The entry-level machine of Cricut and Silhouette are Cricut Joy and Portrait.
Both devices are able to perform matless cutting.
The premium machine by the Cricut is Maker 3 and by Silhouette is Cameo 4.
The additional machine by Cricut include Mug Press, EasyPress, Explore 3, and Mint, and Alta are Silhouette's entry machines.
Both devices have the standard cutting size of 12"x24.'
Conclusion
Above, you get the key details about Silhouette vs Cricut. Also, you get to know about the major features of both brands. Both brands offer amazing devices that come with their own usefulness.
So, if you are a beginner and do not want to spend much money on a crafting device, then Silhouette is a prudent choice for you. On the other, if you are a professional crafter looking for advanced devices and ready to spend some extra bucks, then you can go for Cricut.
Frequently Asked Questions (FAQs)
Which is easier to learn, Silhouette or Cricut?
When we talk about handy and user-friendly devices in Silhouette vs Cricut, then Cricut is the winner. Cricut machines have compelling designs and features like heat control and timer. Plus, Cricut machines come with buttons that help user to control them and learn to use the machine in no time.
Can I use my phone for Silhouette?
Yes, you can use your smartphone to use Silhouette machines. If you want to use its machine with your phone, download the Silhouette Go on your mobile. After that, you can connect your device to the app to make designs using your creativity. Besides that, you can use the template on the app to make changes and create a personalized design.
Can anyone use Silhouette Studio?
Yes, anyone who wants to make designs for their DIY projects can use the Silhouette studio. This is a free app that people can use even if they do not use any machine of this brand.
What can you do with a Silhouette?
Silhouette devices are worth using if you are a beginner. Its machines allow you to do a large number of projects. You can use the Silhouette machines for making stickers, greeting cards, gift boxes,  etched glass projects, temporary tattoos, decoration materials, and many others. Plus, Silhouette machines are pocket friendly and the best choice for beginner and hobbyist crafters.
Visit: cricut.com/setup
cricut setup
Cricut explore air 2 setup
Source: https://cricutdesign0cut.wordpress.com/2023/01/19/silhouette-vs-cricut-which-one-is-the-best-crafting-machine-2023/
0