Disclaimer:
This is a user generated content submitted by a member of the WriteUpCafe Community. The views and writings here reflect that of the author and not of WriteUpCafe. If you have any complaints regarding this post kindly
report
it to us.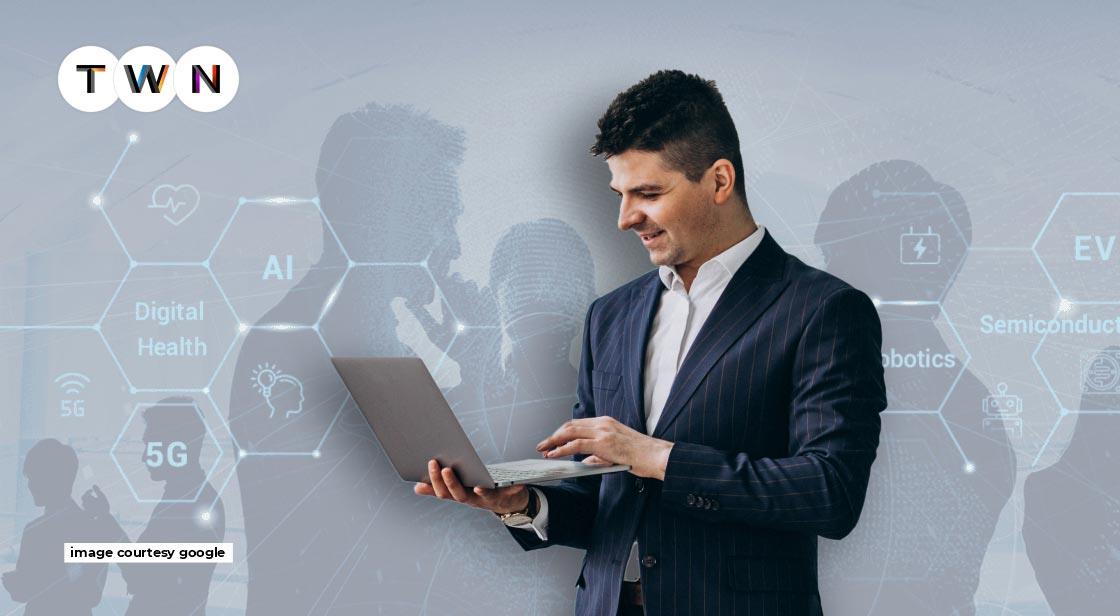 0
We've seen the expansion of industries all over the world, and I believe we've just entered the second phase of the industrial revolution, which began 100 years ago. The IT industry is flourishing, with new companies entering at a rapid pace. This is why IT companies are making income beyond their wildest dreams. The top ten IT firms in the world in 2022 will be discussed in this article.
The Information Technology (IT) industry has been growing for some years, and with a renewed focus on technology, automation, and software, it is likely to grow even more in 2021-2022. Many sectors turned to information technology firms during the epidemic to streamline their systems and procedures, allowing for remote work, sales, marketing, and even industrial production.
In 2020 and 2021, IT investment rose, as did the rise of software services, products, and solutions. IoT, cloud computing, internet security, and other technologies have been the focus of IT services supplied by these top software businesses to clients in a variety of industries, including BFSI, Manufacturing, Retail, Energy, Telecom, and others. The United States and Asia, which account for one-third of total global business, provide the majority of IT services.
2022: The World's Biggest IT Companies Rule
Many of you may be familiar with corporations such as Microsoft, Accenture, IBM, and others, are almost certain to appear on this list (because, why not! ), followed by a few product manufacturers. Let's go straight to the point and talk about the top ten IT firms in the globe.
DXC is number ten
DXC is an IT services company that was founded after HPE and CSC united their IT divisions. DXC Technology, which was formed in 2017 through the merger of HPE and CSC, has risen to become one of the world's largest IT firms. The company now has operations in more than 70 countries throughout the world. A strong team of more than 120,000 individuals dispersed across the globe propels the organisation forward. The company offers crucial IT services across the Enterprise Technology Stack to help a range of businesses succeed. Among other things, the organisation is a pioneer in BPOs, analytics, engineering, apps, security, cloud, and IT outsourcing. DXC's market position has also been bolstered by a number of acquisitions. Three major purchases are Tribridge, Molina Medicaid Solutions, and Luxsoft. The corporation actively sponsors sporting activities such as motorsport and rugby as part of this promotion.
The revenue earned in 2022 is estimated to be around $17.7 billion.
DXC had a net income of 3.6 billion dollars.
Cognizant
Cognizant is a major IT services company that helps clients alter their existing business, operating, and technology models in order to take advantage of quickly evolving digital technology. Cognizant has always maintained its status as one of the most respected and fastest-growing corporations in the world. Clients benefit from Cognizant's one-of-a-kind industry-based consulting strategy, which helps them establish more innovative and efficient businesses. The company's headquarters are located in the United States. Cognizant is also a Nasdaq company, with a Fortune 500 ranking of 205.
Cognizant's revenue has steadily climbed from $7.7 billion to $13.5 billion. It had a vast workforce of roughly 260,000 employees by the year 2016. Cognizant is investing heavily in digital services in order to increase value for stakeholders and investors by boosting return on capital. By assessing risk using predictive analytics based on consumer financial history, Cognizant is supporting banks in modernising lending. They use advanced analytics tools to examine rich borrower data, allowing banks to better predict a customer's creditworthiness and make more informed decisions about who to lend money to. It also helps qualified individuals and businesses receive the funds they require. Last year, Cognizant was ranked tenth among the best information technology (IT) corporations in the world.
The revenue of this IT industry behemoth was over $18.5 billion, and Cognizant's net income was $2 billion.
Capgemini is the eighth company on the list.
Capgemini is one of the top ten IT firms in the world for a reason.
Capgemini, a Paris-based French company, operates in more than 40 countries around the world. The corporation is a significant provider of IT services, including consulting, professional services, and outsourcing, and employs over 190000 people. Capgemini has reinforced its position as a leading IT firm in recent years by purchasing a number of other companies in the field. iGate, Fahrenheit 212, LiquidHub-US, and other companies have been bought by the corporation in recent years. The company's business in the IT, technology, and strategy domains has grown as a result of these acquisitions.
Capgemini's Green IT effort is yet another business strategy that has propelled the company into the ranks of the world's best IT corporations. Serge Kampf launched the company in 1967, and it has since established itself as a pioneer in the field. In India, the corporation employs about 100,000 employees. The company has also received multiple accolades from organisations such as Gartner, Forrester, Backbase, and others for consistently high performance. In the Top IT Companies in the World 2021, Capgemini was rated ninth.
Capgemini's revenue and profit are 20 billion dollars and one billion dollars, respectively.
Tags:
top it companies in world, top 10 it companies in the world, world's biggest it companies
Read This Full ARTICLE, Click Here
Explore Global Business News, Click Here
0