Disclaimer:
This is a user generated content submitted by a member of the WriteUpCafe Community. The views and writings here reflect that of the author and not of WriteUpCafe. If you have any complaints regarding this post kindly
report
it to us.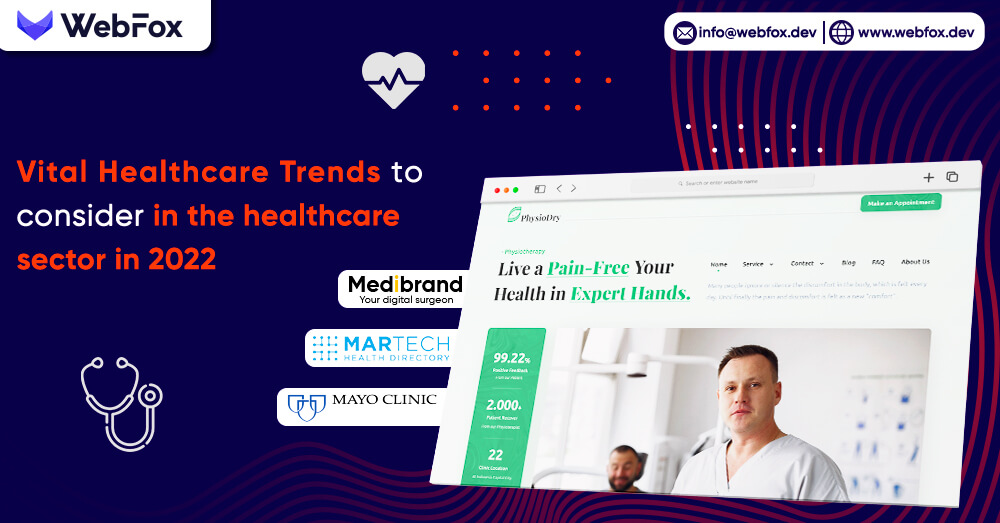 Just like other industries, you can see a huge transformation in the healthcare industry too. Yes, technology has entered the healthcare industry as well. Emerging trends like IoT, blockchain and Artificial intelligence have stepped into the healthcare sector to increase overall efficiency.
The latest tech trends are quite helpful for both patients and healthcare institutions. These trends are allowing healthcare professionals to know their patients' health conditions properly and offer detailed reports online. Certainly, these technologies have facilitated faster diagnosis to offer better healthcare.
The healthcare professionals and patients are leveraging these tech trends and the benefits are amazing. If you want to stay updated with these vital healthcare trends in 2022, read through the blog to discover healthcare website development trends in detail.
List of vital trends in the healthcare sector
Let us explore the main trends in the healthcare sector and how they contribute to the industry
1. Big Data
According to reports the market size of big data will touch 273.4 USD billion by 2026 which was USD 162.6 billion in the year 2021. This makes it one of the integral healthcare web development trends in 2022.
Big data trend helps the healthcare sector in different ways like
Helps eliminates errors
Reduce hospital costs and wait time
Offer higher security
Offers personalized treatment
Promotes preventive care
2. Artificial Intelligence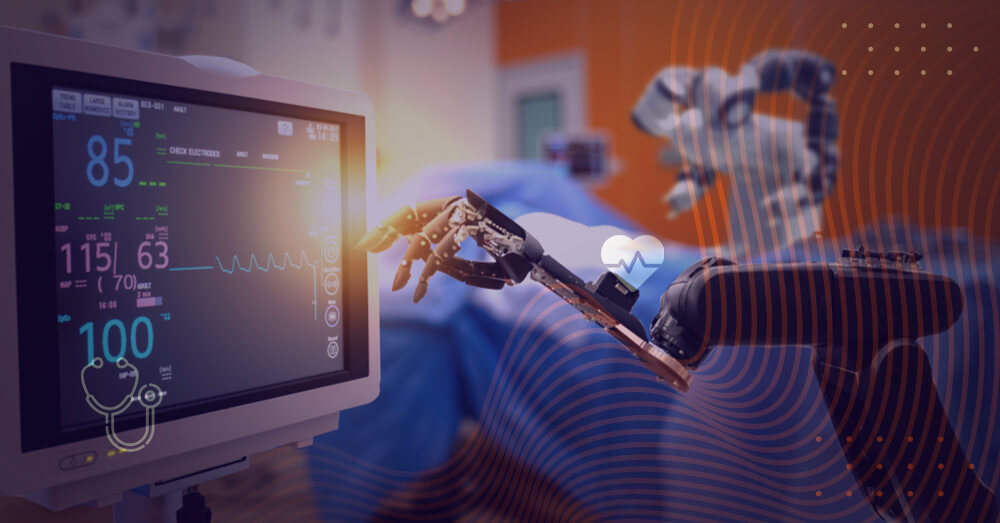 Undoubtedly, AI is transforming the healthcare industry drastically. Hence, it is rated as one of the vital trends in the healthcare industry.
AI integrated a series of technologies that train the machines to understand, learn and behave like humans. The machines are trained to carry out multiple admin and clinical tasks swiftly.
The market size of AI in the healthcare sector worldwide is predicted to reach USD 45.2 billion in 2026 which was USD 4.9 billion in the year 2020.
3. Internet of Things- IoT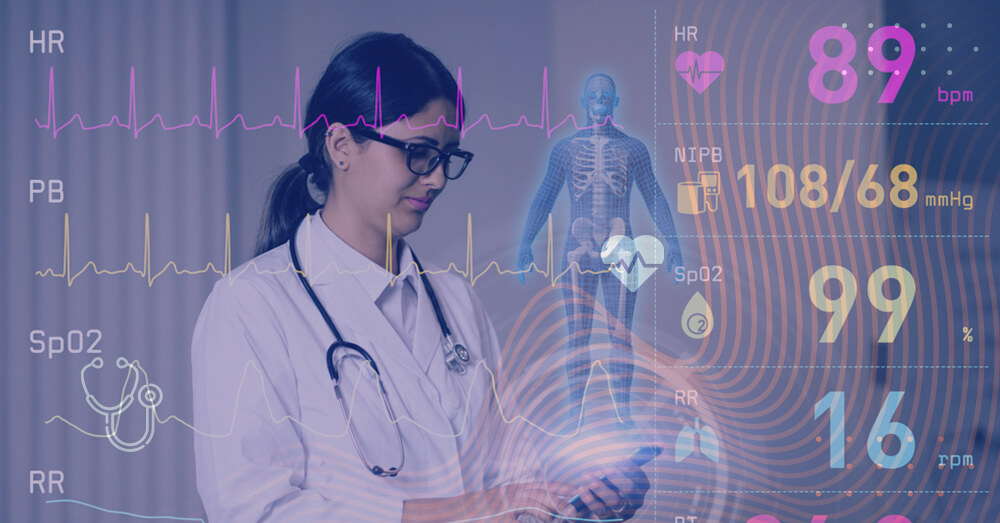 IoT-enabled products like Alexa, Google Home, etc would be one of the vital elements of website development for the healthcare sector. They can enable patients to plan when to take medications. IoT-enabled devices used in the healthcare sector are helping immensely and a few of them are
Activity trackers
Ingestible sensors
Connected lens
Closed-loop insulin delivery
Connected inhalers
4. AR/VR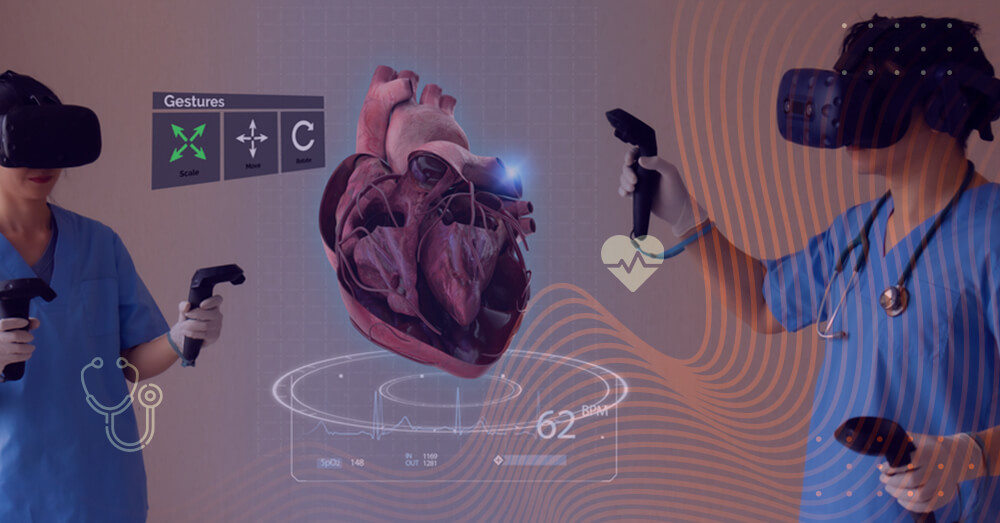 We cannot deny the contribution of AR/VR in the healthcare sector wherein the patients get treated via virtual practitioners and simulations that enhance their treatment procedures via an online setup. AR/VR applications help in many ways like
Helps doctors to perform precise surgeries
Help patients overcome trauma through virtual realities
AR/VR has helped in different departments of healthcare like treatment, diagnostic, training, and rehabilitation.
5. Telemedicine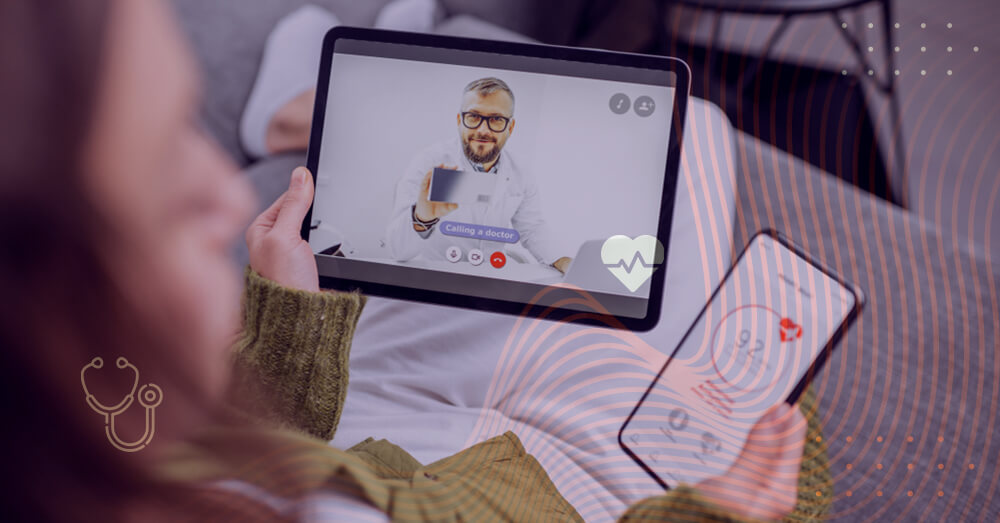 Telemedicine has brought about a revolution in the healthcare industry. The technology has bridged the gap between doctors, patients, and healthcare professionals. Hence it is considered one of the key trends in 2022 in the healthcare industry. It has helped in many ways like
Cut down overall costs toward hospital structure
Offers real-time doctor and patient access so that preventive measures are taken before an emergency.
6. Voice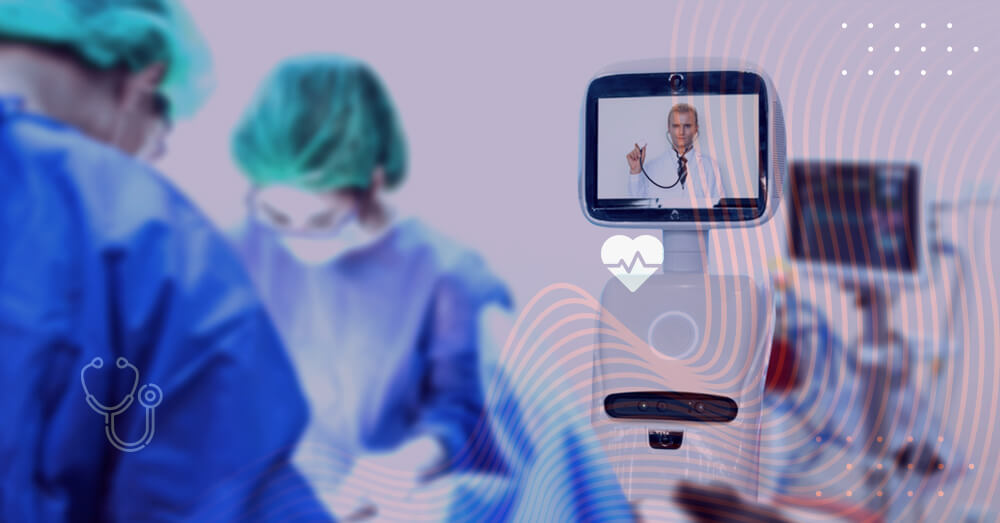 The technology not only helps the patients find suitable doctors in nearby locations but also helps doctors to perform surgery by guiding them through a detailed checklist of the procedure. Alexa and Google Homes are voice technology-enabled devices that are now available in a lot of clinics and hospitals.
The increase in the use of voice technologies has made a lot of healthcare website development companies build healthcare apps by keeping this tech trend in mind.
7. Cloud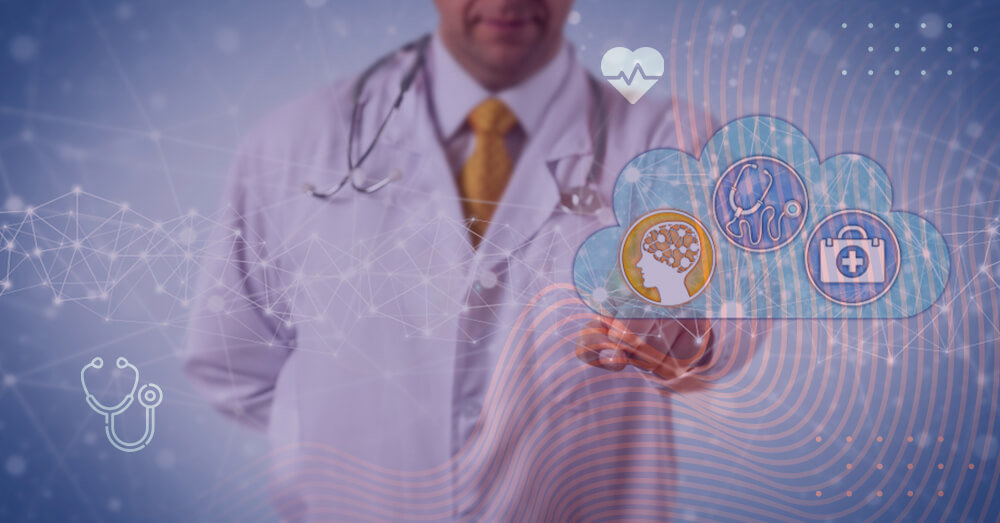 Undoubtedly, the healthcare industry is blessed to have the cloud computing trend. Cloud computing technology has benefited the healthcare sector in different ways
"As Platform as a Service": Cloud offers improved security setup for web-based service.
"As Software as a Service": Cloud can offer a range of hosted services that enable quick access to business apps.
"As Infrastructure as a Service": Cloud can offer storage and computing for healthcare facilities
8. Chatbot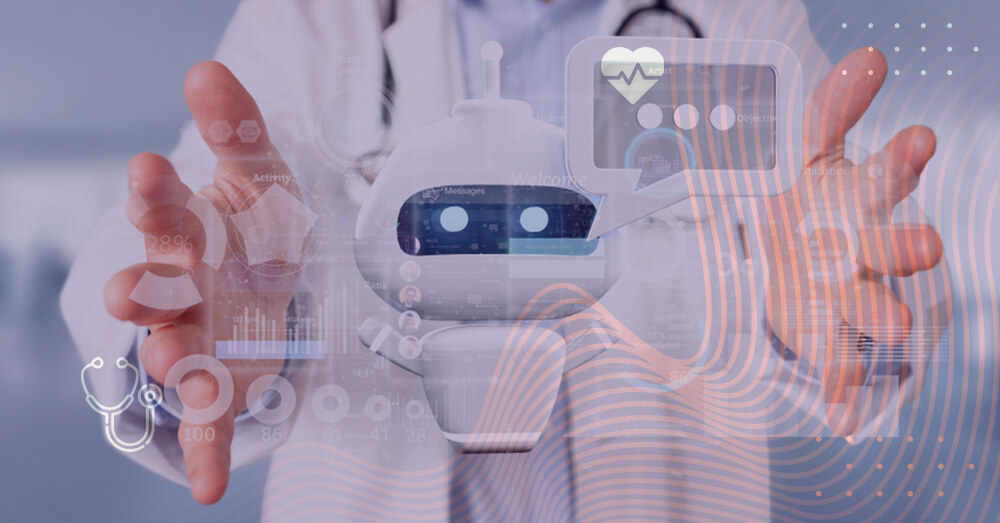 When it comes to Chatbots, they have come a long way and are prevailing in website domains and e-commerce sectors. Similarly, it has covered the healthcare sector too. You will find plenty of use cases wherein chatbot offers personalized, instant, and interactive benefits to the healthcare sector.
9. Online Prescription & Health Records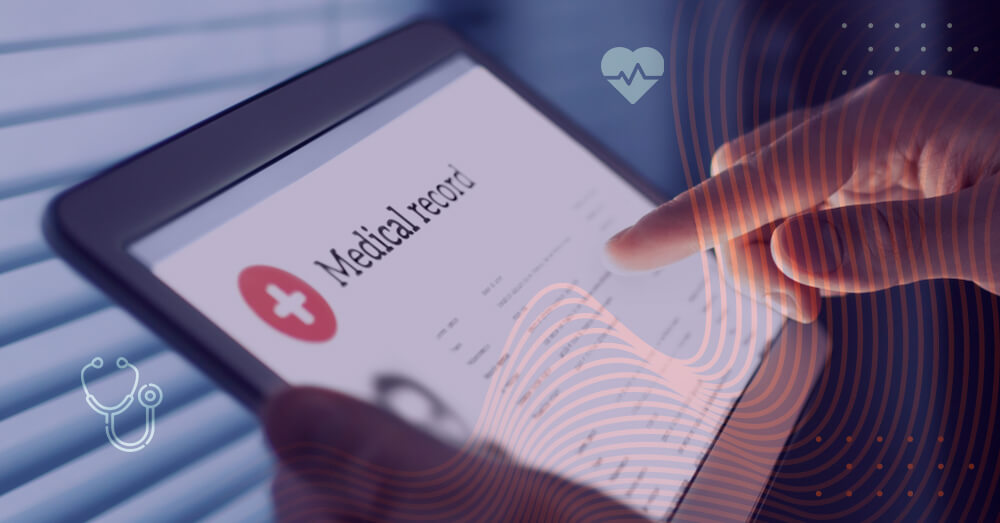 Today, the healthcare sector is using the digital form of prescription which is known as "E-Rx". A lot of healthcare professionals are using digital software to create prescriptions.
Now, it is a trend in the healthcare sector as it helps create and maintain health records which in turn helps reduce errors. You will find a rise in digital prescriptions as it also helps save paper and can be stored for a longer period.
10. Remote Patient Monitoring & Wearables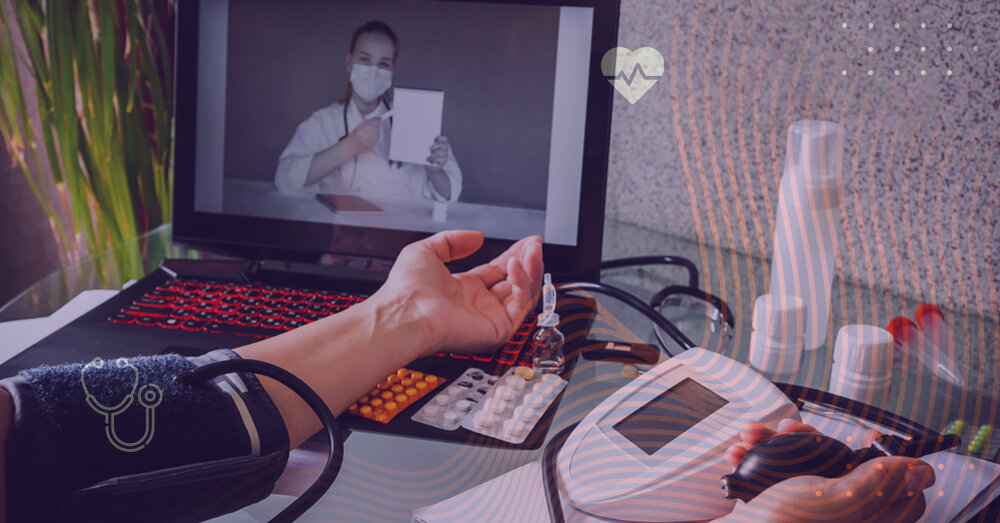 Remote patient monitoring has been trending these days and will continue to remain in the healthcare industry. Doctors can use devices for remote monitoring like SaMD – Software as a Medical device to monitor chronic diseases like diabetes or heart disease.
Doctors can get access to real-time data which is fetched from wearable devices can help in taking preventive measures.
Conclusion
Healthcare institutions are moving towards advancement in technology as it offers multiple benefits to the industry. The Healthcare industry would look forward to embracing digital infrastructure to grow and offer better healthcare in the coming years.
 If you are willing to adopt the latest tech trends as mentioned above to integrate into healthcare, consult tech partners having enough experience in integrating these trends into your healthcare website.
WebFox, a trusted website development company can help you integrate the latest trends in the healthcare industry to build a scalable website for your clinic or healthcare institution. Our team of website developers is passionate to create robust healthcare solutions to match your business needs. Connect with us to know your website requirements to help you launch an efficient and comprehensive healthcare website.
0